NOW HIRING FOR SEASONAL PT-TIME POSITIONS
CDL,CLASS B LICENSE REQUIRED-LOADER OPERATOR EXP. REQUIRED
MUST BE ABLE TO WORK WEEKENDS.
FOR ANY FURTHER INFO. CONTACT THE OFFICE AT 503-591-1919.
EITHER FILL OUT APPLICATION HERE OR EMAIL RESUME
TO DUWOODCO@YAHOO.COM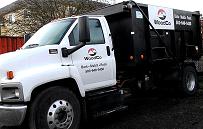 QUALITY LANDSCAPE SUPPLY AND
SERVICES
WOODCO FUEL OFFERS QUALITY LANDSCAPING
PRODUCTS
TO THE PORTLAND METRO AND
SURROUNDING AREAS . OUR PRODUCTS ARE MADE
AVAILABLE TO LANDSCAPERS, BUSINESSES AND TO
THE PUBLIC. WITH A WIDE SELECTION OF PRODUCTS,
A KNOWLEDGEABLE AND FRIENDLY STAFF AND
COMPETITIVE PRICES WE LOOK FORWARD TO BEING
THE COMPANY YOU COME TO FOR ALL
THANK YOU ,
YOUR FRIENDS AT WOODCO FUEL
ALL PRICES ARE SUBJECT TO CHANGE WITHOUT NOTICE.
PLEASE CALL AND SPEAK WITH ONE OF OUR STAFF FOR PRODUCT
AVAILABILITY AND CURRENT PRICES.